Mountain Dew Cans
As a personal project, I decided to recreate some of the discontinued Mountain Dew flavor's cans, and give it a new modern look.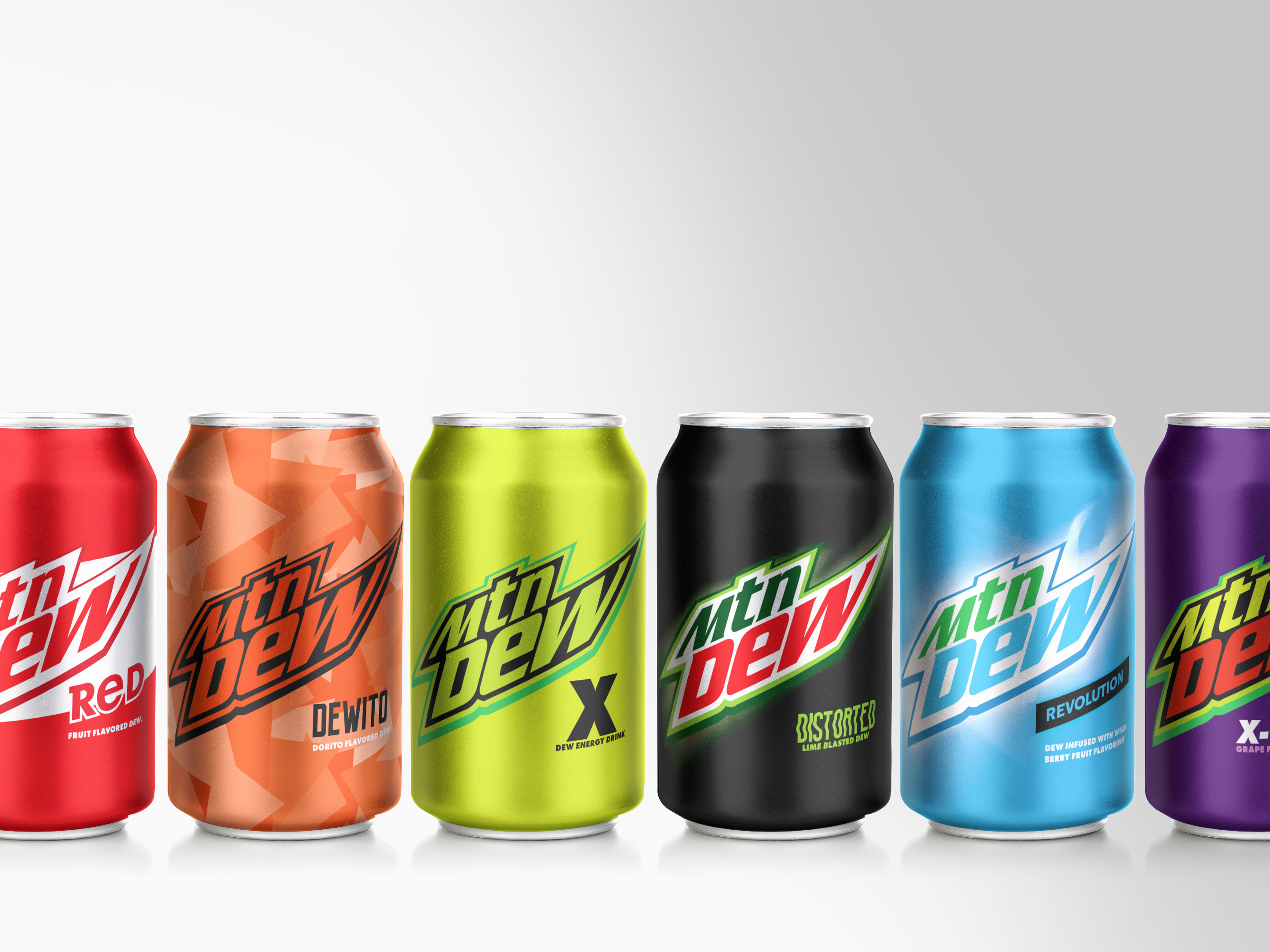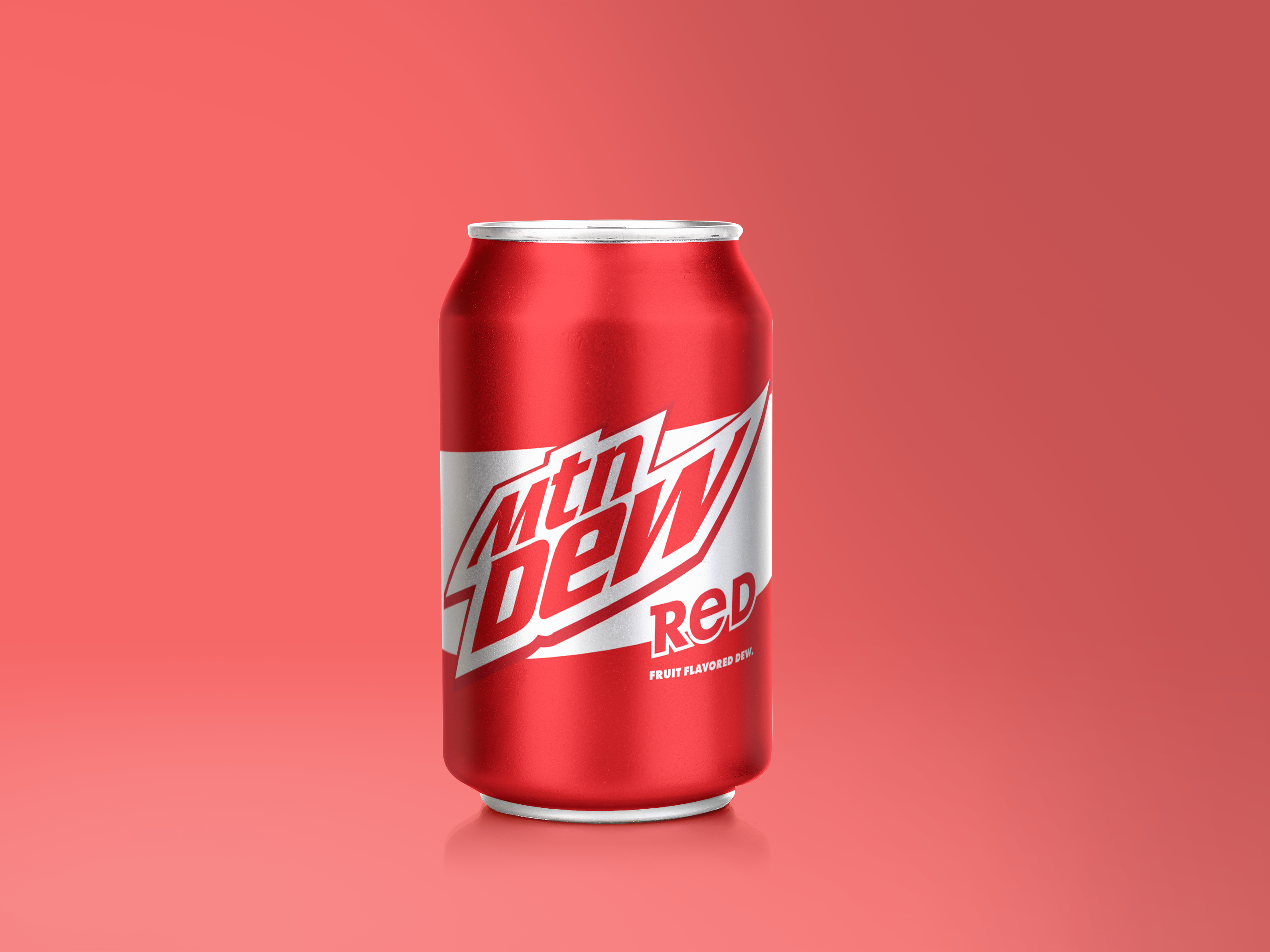 Mountain Dew Red is arguably the most popular and mysterious discontinued flavor of Mountain Dew. Mountain Dew Red had such a beautiful simplistic design in the very slim amount of photographs documented online. Taking much from the original label, I followed the red/white striping, and gave it a slight skew. The "RED" type in the original design was magnificiantly made, so I attempted to use this in the new design as well.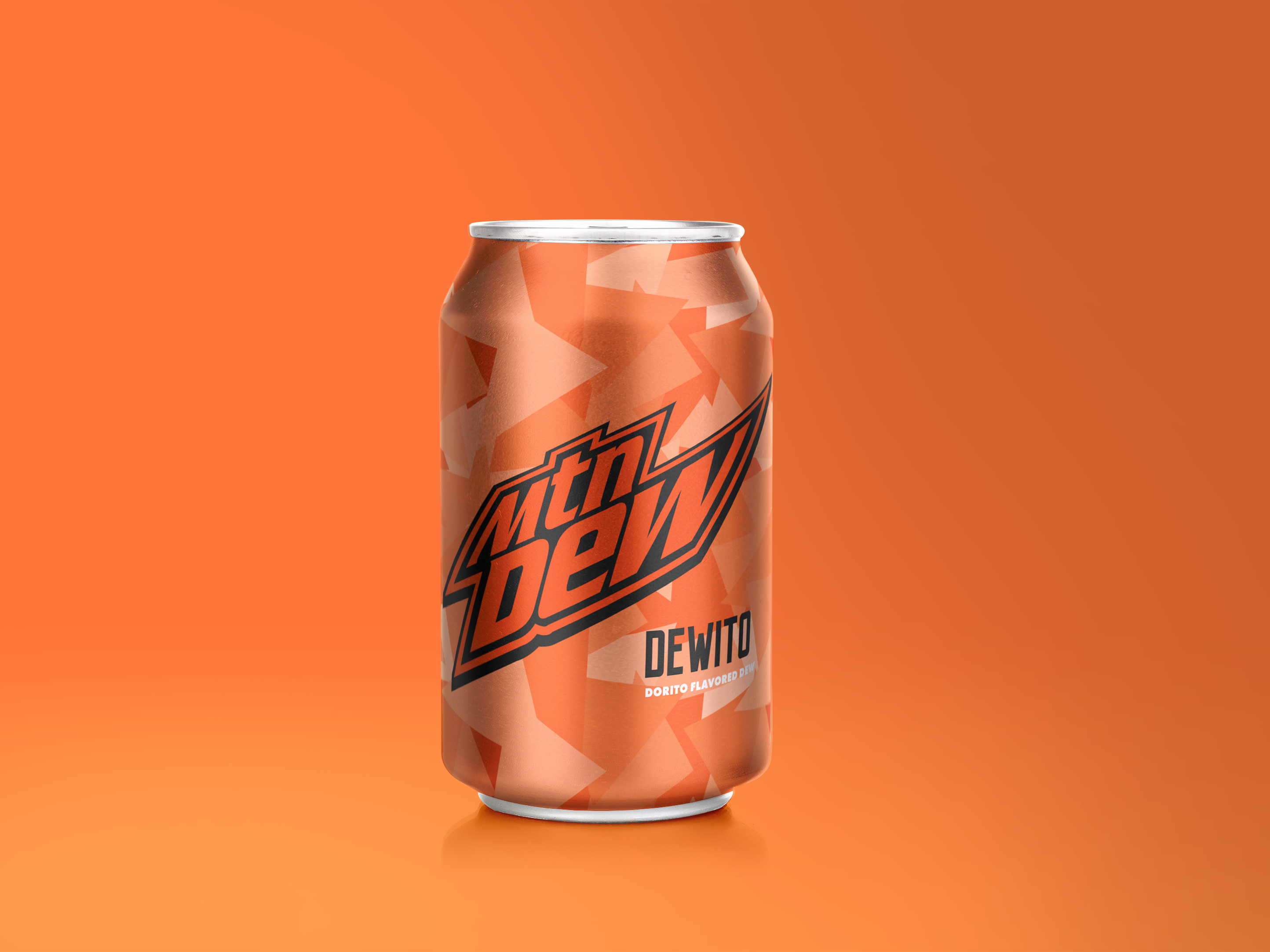 Mountain Dewitos sadly never came into production due to premature reactions on the Internet, but was confirmed to have been being worked on. Drawing no inspiration but from other cans I've designed, I did a pretty simple can, and felt something missing. I grabbed my Mountain Dew, and immediately knew what had to be done. I began creating a Dorito pattern and tied it in with the background.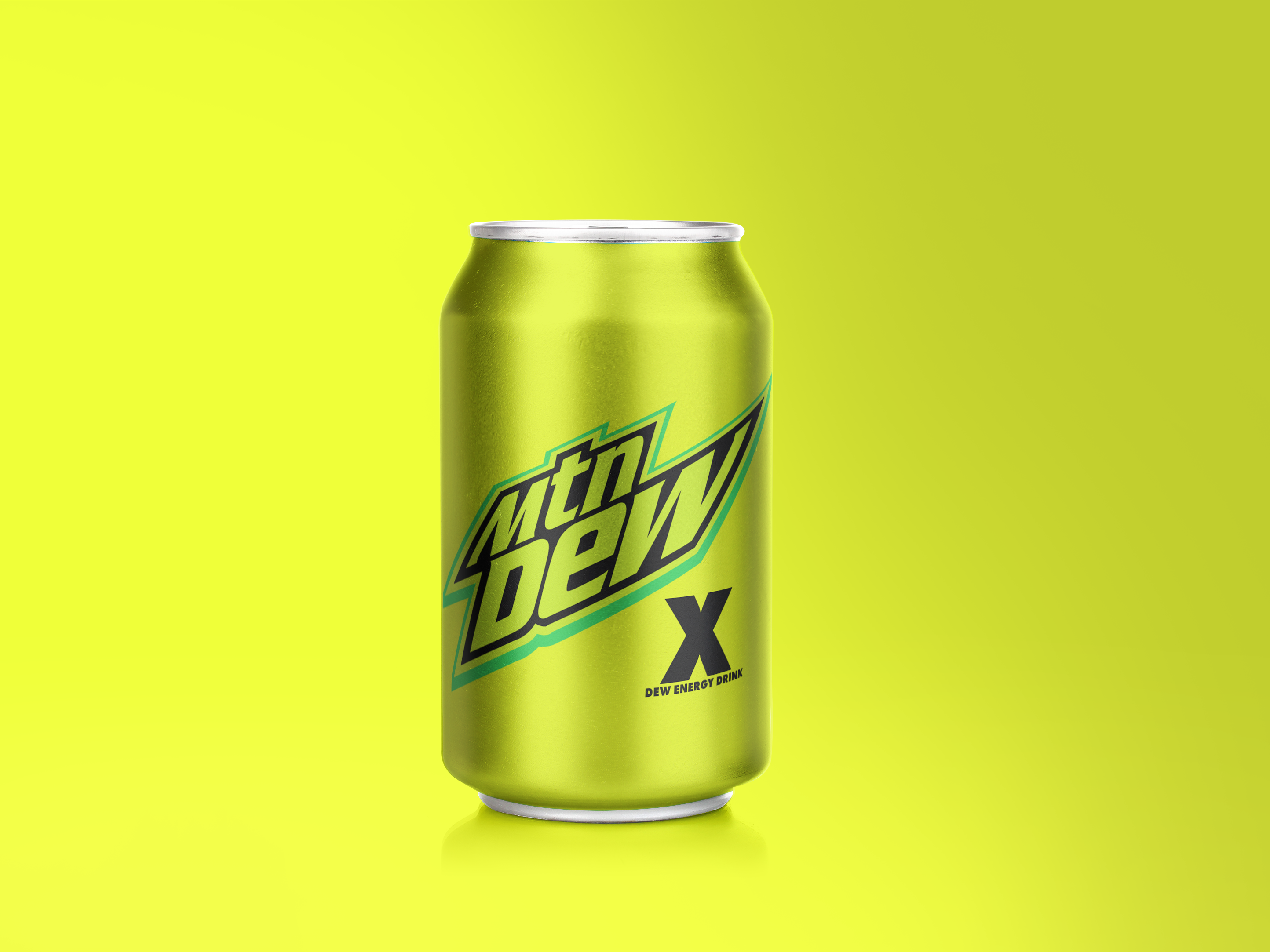 Mountain Dew MDX (Mountain Dew X, redundant.) was an energy version of Mountain Dew. Much like the liquid color, I made the can a solid vibrant yellow giving it a very energized aesthetic. That as well as black accents really grab attention. I used that as an advantage.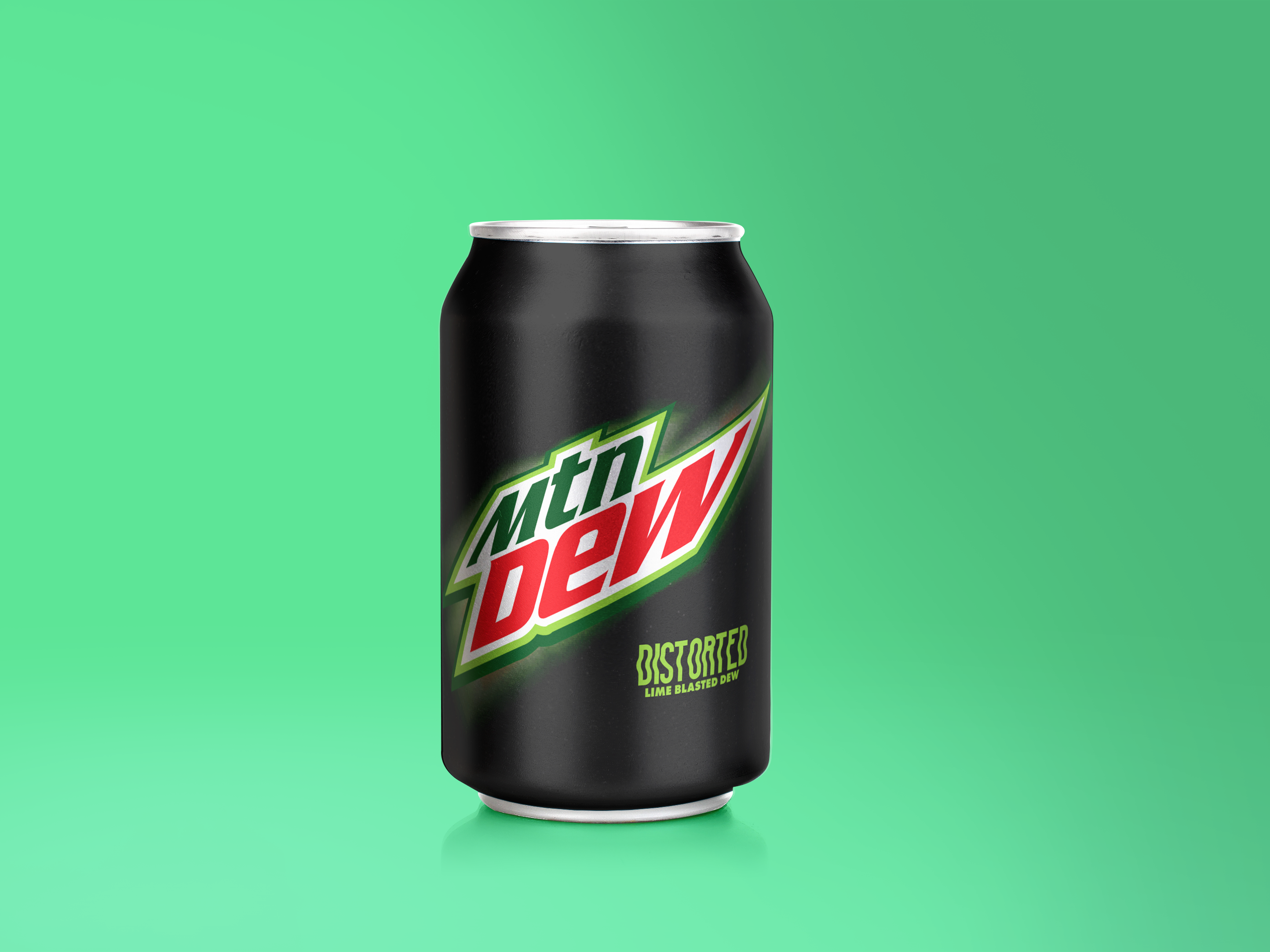 Mountain Dew Distorted had a subjectively poorly made design, by warping the word "DISTORTED" rather than working with the type to accomplish a distorted look. I used LIQUIDO as it already has a distorted effect while keeping symmetry.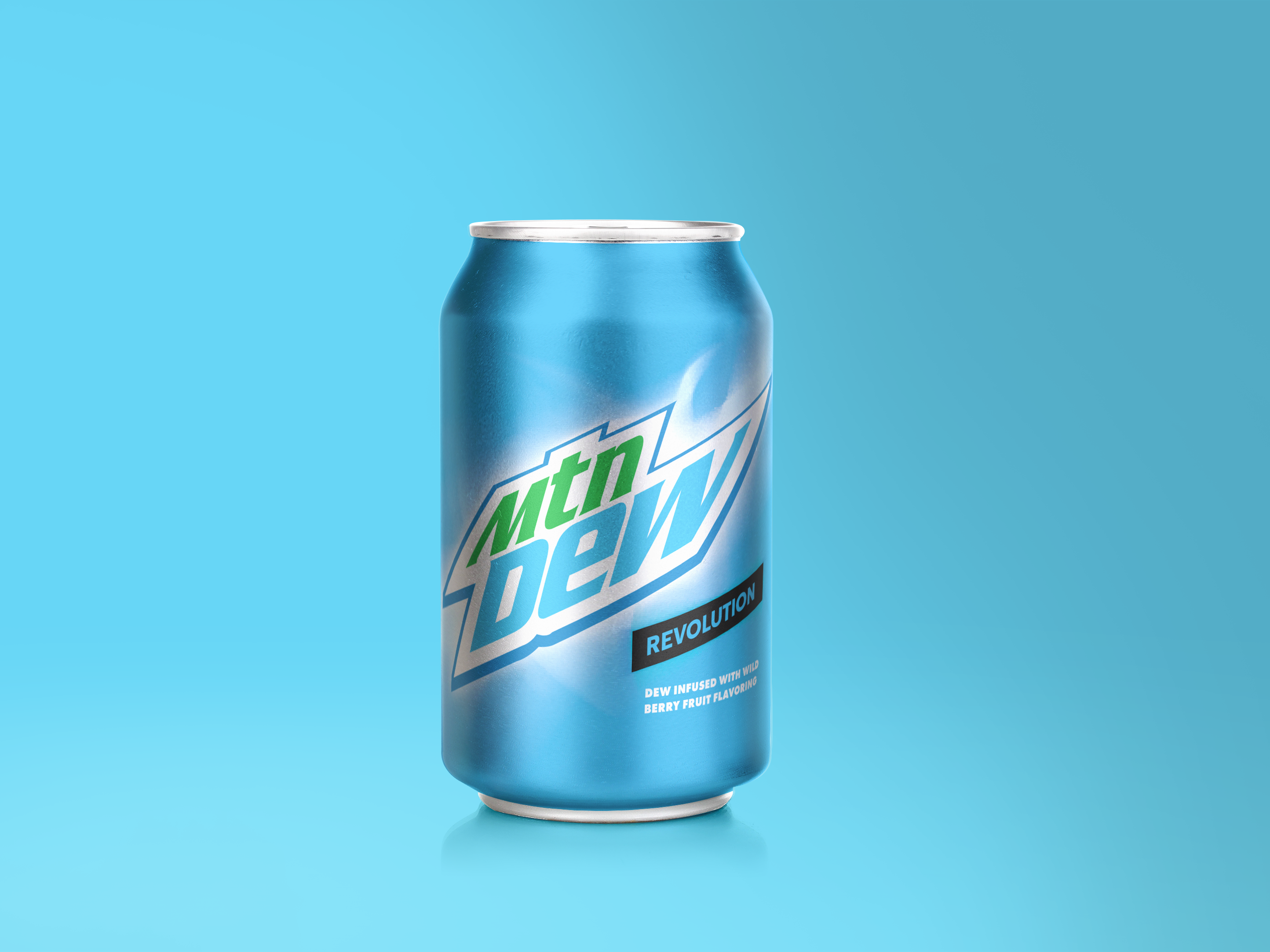 Mountain Dew Revolution was a sky blue soda. Giving the can this color, I used a light blue and made a design to work in the background that was built around the logo to tie it together.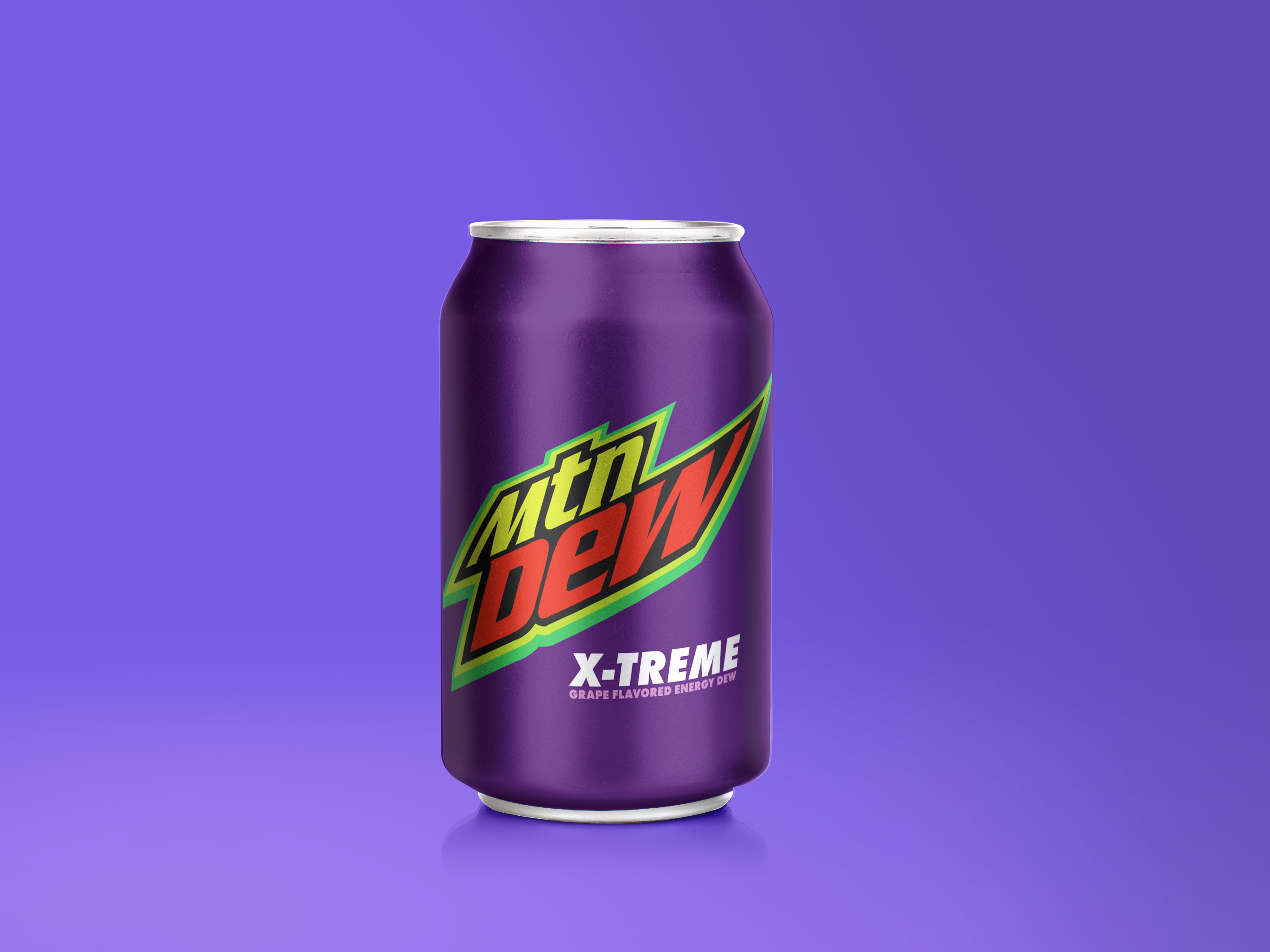 Mountain Dew X-TREME was a grape flavored energy drink similar to Pitch Black in both packaging, and taste. Following previous patterns, and a knowledge of the color system, I used very vibrant colors to again signify energy.
CLIENT
Self

SOFTWARE
Adobe Illustrator, Adobe Photoshop
READY TO TALK?
I'll listen